Stuck in DC, Richmond, or somewhere else far from our radio signal and missing WWER?  You can still stream us day and night!  One of our listeners has figured out how to add the WWER stream to Sonos.  Since I know many folks have asked about this, I thought it would be a good idea to share this information with everyone.
1) Click browse (the musical notes)…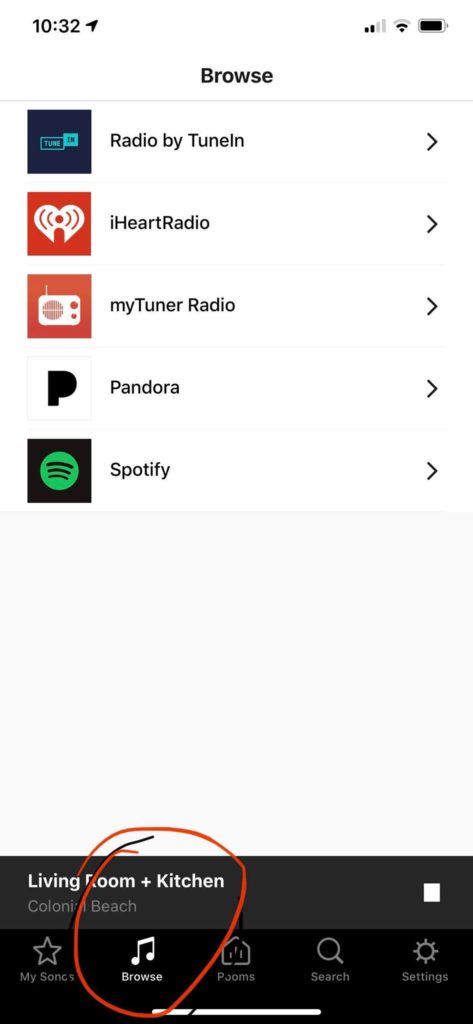 2)Click radio by TuneIn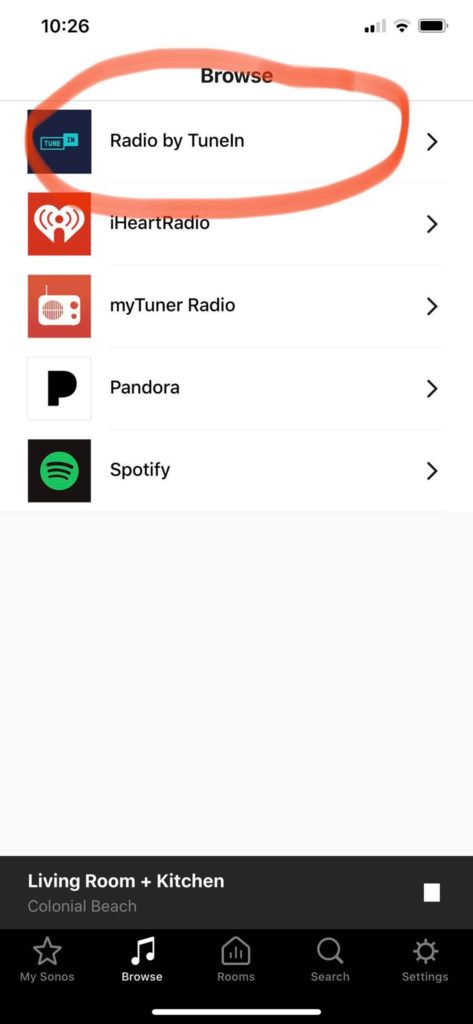 3) Click My Radio Stations
4) Click 3 dots at top right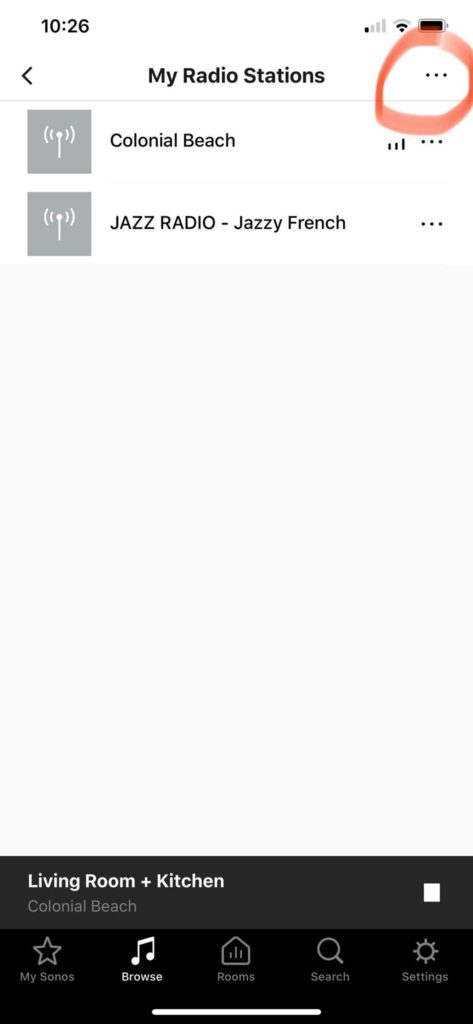 5) Enter URL https://listen.wwer.org/stream and give it a name.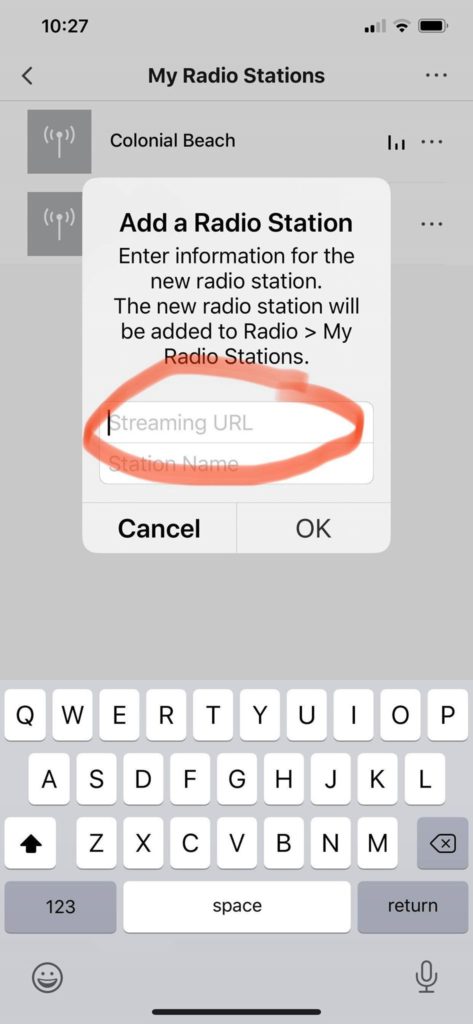 That's it!  Before you ask, we don't have instructions for other devices yet.  But if you have figured it out yourself for any other devices out there, please do forward them to us!   [email protected]
Special thanks to Neil A. for sending me the details.
---