Survey Results – Who is listening and when?
Written by Ted Tait on December 18, 2021
Now that we have explored people who don't listen, let's move on to the important part – the folks who do!  As part of our survey, we wanted to know who our listeners are and when they like to listen.
Who is listening?
We asked about your age, but we had some fun and let you choose from…
Young
Wise and Not Mature
Mature & Wise
Mature & Not Wise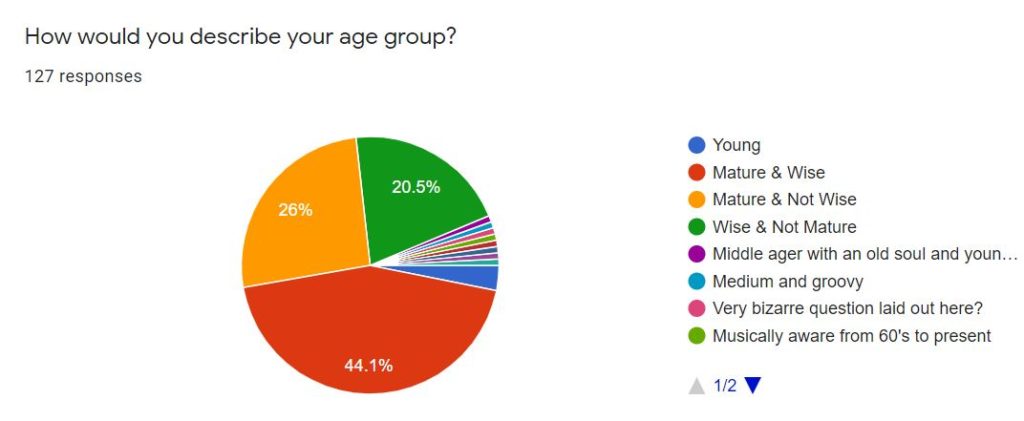 It wasn't a big surprise that only 3% chose 'Young', although another 20.5% chose Wise & Not Mature, bringing us to about 24% 'younger' audience.  Not surprisingly, most of our listeners chose something with "Mature" in it with over 70% using one of those choices.  The rest decided to make even more unique responses…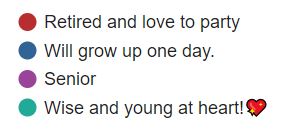 I think we can call these listeners "Mature" as well, even if they won't admit it!
When do you listen?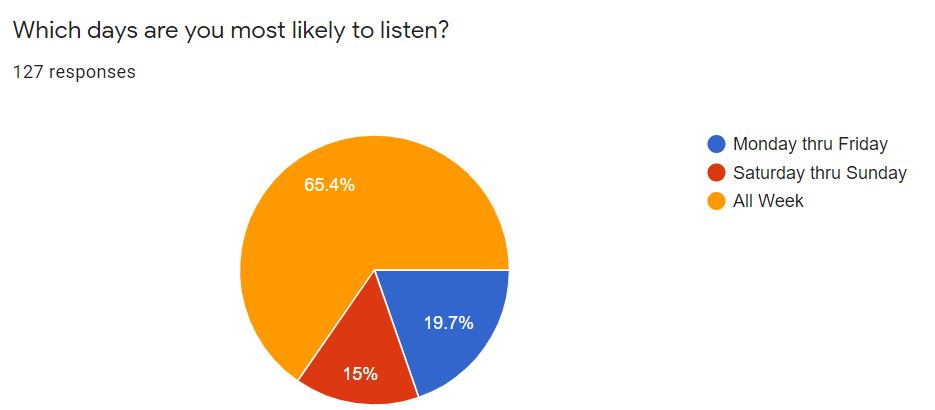 We really wanted to know when people listen by time of day and day of the week.  It seems most listen every day of the week.
It's good to know that our listenership is more than just weekends!
We also wanted to know what times of day.  Daytime was most popular.  This was not a surprise, but we did have listeners at all hours.  Perhaps some of those are our online listeners in different times zones.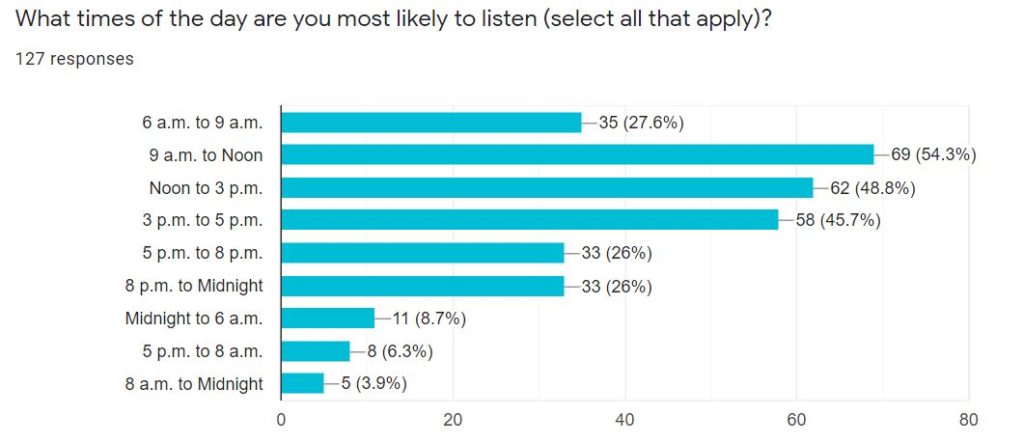 ---
Reader's opinions
---