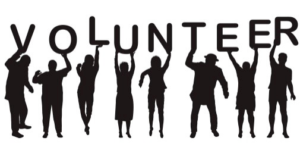 To Volunteer fill out the form below
There are so many different ways to help out and volunteer, regardless of experience and skills, our staff will always find a job that suits you. Many of the jobs that need volunteers, will be exciting as well as self fulfilling as well as rewarding.  A list of our most immediate needs are on our open positions page.
We encourage Colonial Beach area residents to apply. When applying, describe your experience, education, talents, skills and interests. Each department has unique needs and looks for volunteers with particular skills. The more thoroughly you describe your knowledge, skills and abilities, the better a match the volunteer coordinator can make to suit your needs as well as WWER 88.1 FM.
We also have an email list so you can hear about specific projects and volunteer needs as they arise.  Visit this page to learn more and subscribe.
---
Volunteer Form
---