Survey results 1- Why don't you listen?
Written by Ted Tait on December 16, 2021
The survey results are in, and we want to share them with you.  This is the first in a series of blogs where we will share the results with you and some of our responses.
The first, most basic question we asked is if you actually listen to WWER.  We tried to spread the survey far and wide on social media to catch listeners and non-listeners.  We received 145 responses, which is better than we had hoped for.  Most are WWER listeners: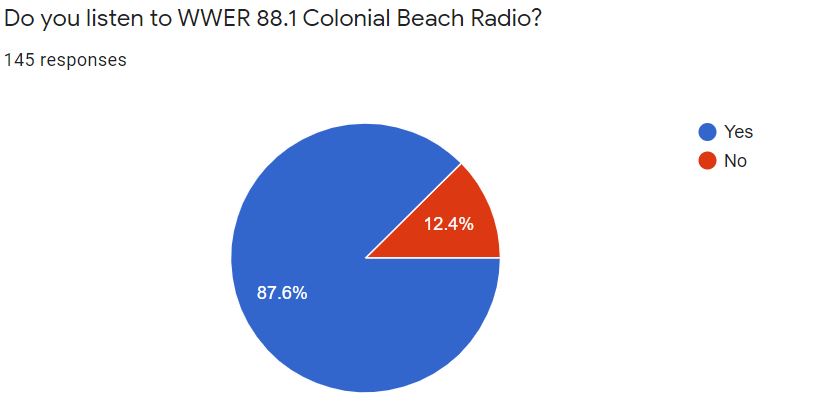 We LOVE that the majority are listeners, but we also wanted to know more about the non-listeners.  WHY don't they listen?  Perhaps it is something we could change….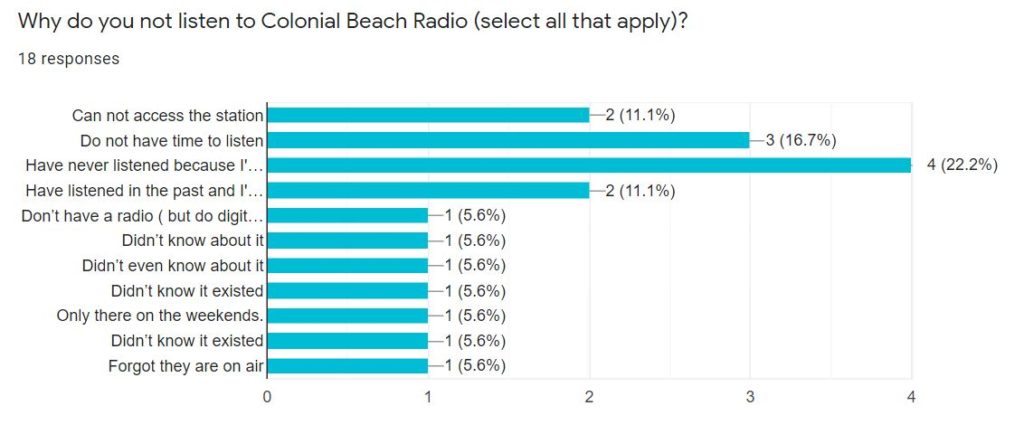 You'll see that most of these boil down to 2 types – Either they have listened and are just not interested, or didn't know we existed.  The first probably just means they don't like the music we play at all.  Fair enough, and not much we can do about that.  But the second is something we can work on – they didn't know we exist.  There is apparently room for improvement in our promotion of WWER to the general public!
This is an area I have always been aware of.  But I'm not much of a marketing guy.  It underscores the idea that we could really use a volunteer to help us market WWER.  Social Media, events, our membership program, and more.  We don't have anyone doing that job right now, but I'd love to have somebody step up if that's your thing!  Interested parties may contact me directly – Ted [at] wwer.org.
In future installments, I'll share which shows are popular, and some of the other feedback you gave…. STAY TUNED!
---
Reader's opinions
---