Survey Results – How and Why
Written by Ted Tait on December 28, 2021
Next on our survey, we wanted to get some insight into how and why you listen.  We know we don't have a lot of online listeners (although this number is growing), and the survey showed that most of our listeners use good old fashioned radios.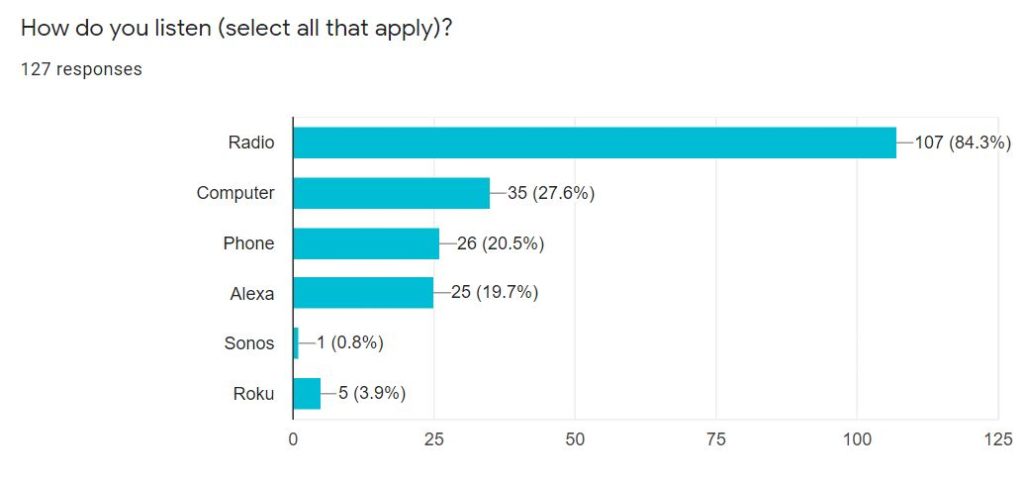 We also wanted to know what you like most about the station, so we asked…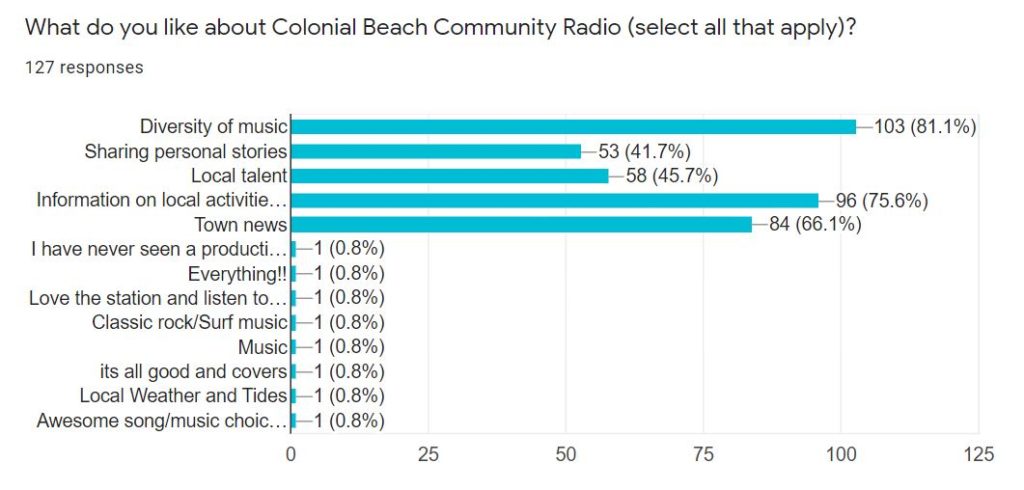 The diversity of music was no surprise.  We hear that a lot.  What was also interesting is just how much you want to hear about town news, town activities, local talent and sharing of personal stories.  We try to provide news about the town as much as we can, and it's nice to know those efforts are what you want.  The sharing of personal stories tells us part of why our Porch Talk and Perfect Hour programs are so popular.  It's been a challenge to keep producing fresh editions of these shows but it's obvious they are worthwhile.
Of course we had to ask which shows you like the best too…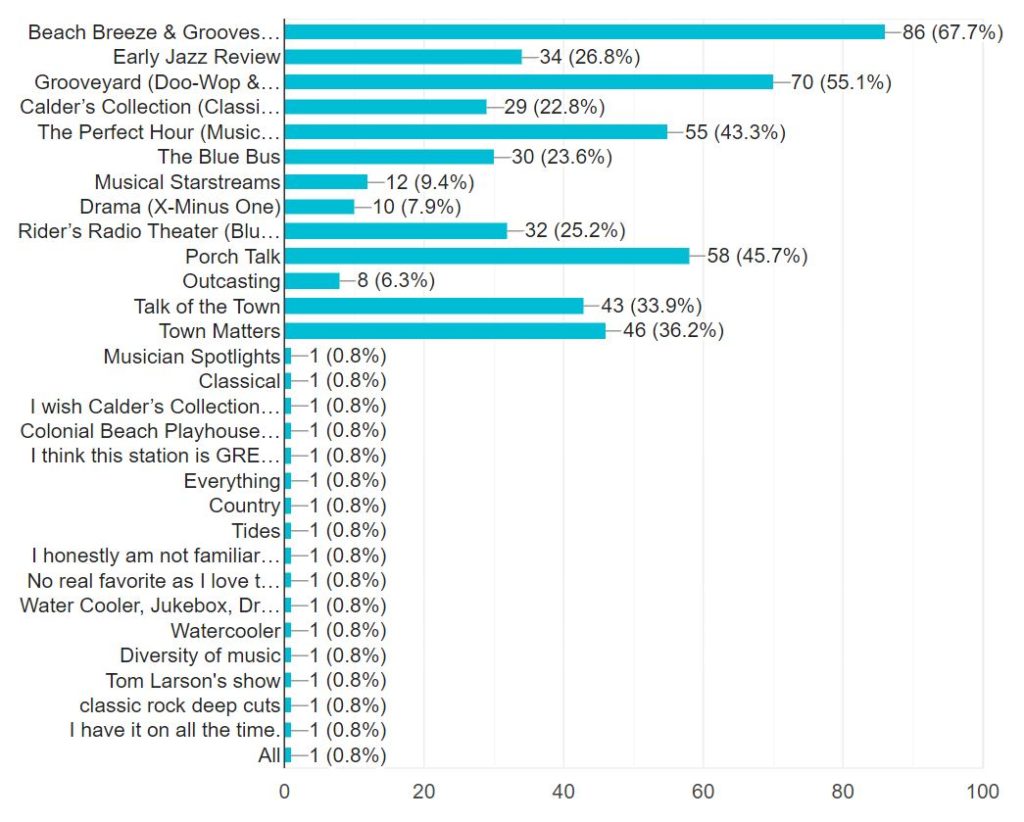 These results were not a big surprise, but it's again nice to know all of our shows are appreciated by at least some of you.  We try to do a little something for everyone.  With the extra work they involve it is nice to see that our local talk shows all rated well – Porch Talk, Town Matters, Talk of the Town.   Our music show producers will all be pleased to see they are appreciated.
The shows that rated the lowest are the ones we do not produce locally.  This re-affirms our thought process in programming to keep things as local as possible.  Still, we have pulled in a few specific shows from outside the community that we think round out our programming and even those shows had fans.  A lot of thought goes into each show selection.
---
Reader's opinions
---